We want to thank you for your interest in The Michael Taylor Group for the marketing and sale of your home or finding the home of your dreams! We understand the selection of your real estate professional is of critical importance and we are confident that the talents and experience of The Michael Taylor Group backed by over 3 decades of successfully representing luxury properties in Rancho Santa Fe and surrounding communities, and managing financial institutions, present a powerful advantage to you and your family. Mike Taylor, along with our experienced team would be honored to represent you if given this opportunity.

The award winning Michael Taylor Group has demonstrated results year in and year out. Consistently ranking in the TOP one half of one percent of all of Prudential / Berkshire Hathaway HomeServices Realtors in North America (Chairman's Circle) for 18 years and ranking as the #1 BHHS team in Rancho Santa Fe for 16 years. Mike has taken his vast years of success and experience and joined the growing Luxury Company Agentinc. Mike and his team are known for their:


Uncompromising business ethics and passion for the luxury real estate business
In-depth knowledge of all the Rancho Santa Fe and surrounding communities
Pioneering the use of market analysis and intelligence to better predict the direction of pricing and prepare clients for sales and negotiations
Innovative selling techniques (i.e. estate auctions, trading, etc.)
Personalized service and responsiveness

Our National Award Winning Track Record provides a rock solid foundation and nation-wide access to valuable resources and tools. As a nationally awarded and respected team, we continuously network and interact with the most successful real estate agents around the country, resulting in the sale of prime properties in Rancho Santa Fe and the surrounding areas.
The Benefits of Choosing The Michael Taylor Group
Unparalleled Experience – Over 3 decades in real estate sales and real estate banking. A true business approach to the marketing and sale of high end real estate. Selling an expensive property is like selling a small business, a seller should demand a professional who can help pave the way for a successful and smooth transaction.


Business & financial analysis and problem solving – strategically analyze and position you and your property for optimal representation and optimal return.

Construction and physical inspection guidance - Mike's experience in the construction business has proved invaluable in guiding and resolving issues in one of the more difficult aspects of closing escrow.

In-depth knowledge of the uniqueness of all communities comprising Rancho Santa Fe and surrounding areas - Our team members cover all areas of San Diego County, we all know the ins and outs of the specific areas helping clients make better informed purchase decisions.

Comprehensive market, trend and financial analysis of the Rancho Santa Fe and San Diego markets

Skillful in the initial pricing analysis

Experienced in managing the complexities of closing escrow

Highly talented with loan pay-offs and the organization of new financing

Will strategically counsel you through the maze of real estate transactions
Customized Marketing Program for Your Home
We have developed a very effective program to personalize the marketing for each property. Once we have met with you and toured your home, we will customize a marketing plan to best market your property. Depending on your requirements, we will select the most effective combination of print, web and personal/professional networks and resources to develop a compelling marketing and sales proposition for your home.

Our relationships, networking and customized marketing program will keep your property in front of buyers looking to purchase in our area as well as the agents and brokers working with clients looking in your price range. Realizing the most important communication is with other agents, we make this our priority.

Our attention to detail, expertise in the San Diego real estate market, our experience in negotiating, and relationships with other agents, will deliver a personal and effective approach in finding a home that perfectly fits your needs.

Our enthusiasm, professionalism, confidence, ethics and "Power of Experience" have resulted in great success.
MICHAEL TAYLOR
THE MICHAEL TAYLOR GROUP
CONNECTING GLOBALLY | NATIONALLY | LOCALLY
RANCHO SANTA FE, CA 92067
CA DRE#01224870
(619) 813-5950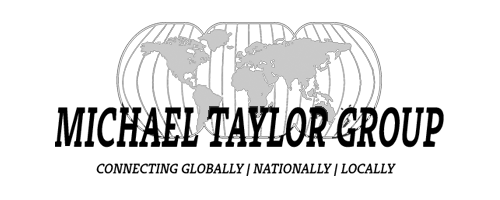 Contact The Michael Taylor Group!
We'd Love To Hear From You