Preparation for Market Launch
Stage the Home (If needed)
When buyers visit your home, the most critical impression occurs as they walk up to the front door and step inside. I'll collaborate with a professional stager, if needed, to advise us how to stage your home so that it looks as attractive as possible, in photographs and the virtual tour video, and maximizes its emotional appeal to the prospective buyers who will be touring your home.
Schedule Professional Photographer
Images are the key to every element of marketing your home. Our skilled photographer will capture exquisite shots that show the beauty and appeal of your exceptional home. We will take up to 25 to 30 key photographs. Those photographs will be also be used to develop a virtual tour/video that will appear in the MLS and on 100s of strategic Real Estate Websites. Many times we prefer to schedule evening and night shots of your home as they are the most dramatic. Evening dramatic shots ensure we get the highest number of views from our digital marketing.
Create Custom Virtual Tour / Video
96% of real estate buyers start their property searches online. Affluent consumers are even more likely to use the Internet. Our experts will create an elegant online showcase for your home that speaks to these buyers and makes it easy for them to find out more. Features will include a photo gallery, and a virtual tour video set to peaceful music.
Hire Copy Writer (If needed)
To accurately capture the unique details and amenities as well as the emotional feelings of what it is like to live in your home, we may use the services and talent of a professional copy writer. The creative description will be incorporated into all of marketing activities, including all on-line and print advertising and printed collateral materials.
Design Property Brochure
We'll create a glossy full-color, four-page property brochure to convey the unique features of your home. It will include an emotional description of your home as well as display the photos that are most represenative of the best features of your home.
MICHAEL TAYLOR
THE MICHAEL TAYLOR GROUP
CONNECTING GLOBALLY | NATIONALLY | LOCALLY
RANCHO SANTA FE, CA 92067
CA DRE#01224870
(619) 813-5950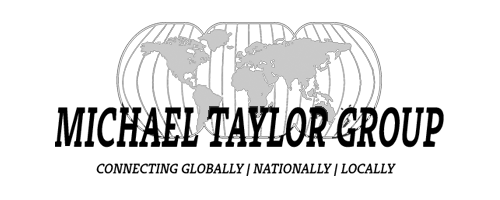 Contact The Michael Taylor Group!
We'd Love To Hear From You