Upload Property Details on Multiple Listing Service (MLS)
We'll make information about your property available to the entire brokerage community by including it in the MLS, exposing your property to a large pool of agents and prospective buyers. This input includes the uploading of up to 25 photographs and the virtual tour / video, and the detail description of your home.
Schedule Broker Preview (Caravan)
Local brokers from throughout our area will be invited to tour your property during an exclusive preview. This Caravan is typically on Tuesdays from 1 to 4 PM. I will personally host the Caravan that gives me the opportunity to discuss the virtues of your home with all agents who come by. This interaction provides valuable feedback to us regarding price, competitive positioning, and suggestions (if any) of ways we can improve the presentation of your home.
Publish E-Magazine
To intrigue prospective Buyers we will produce a four to eight-page online magazine of beautiful images and compelling descriptions of your home. The e-magazine will be e-mailed to our list of active brokers, buyer prospects and nearby community home owners for their viewing. Often they share the presentation with their friends that they think may have an interest in your home.
Send E-Magazine To Our Exclusive Luxury Lists
We will e-mail your property's E-Magazine to our proprietary list of luxury realtors locally, across the country and beyond our borders. Contacts include:
Local top-producing realtors
Out-of-area luxury real estate agents

Canadian real estate agents in the western Providences

Business leaders throughout the world, including countries in the Pacific Rim, Russia, and Europe.
E-Mail 'Just Listed' Announcement
The Michael Taylor Group has over the years assembled an e-mail data base of over 100,000 homeowners, business leaders, and Luxury real estate agents. We will e-mail the announcement of your listing to the appropriate prospective Buyers and Luxury agents for their viewing and hopefully their sharing with clients and friends. We also continue to communicate the availability of your home directly to these same folks including announcements of the Broker Caravan, and price adjustments, where applicable.
MICHAEL TAYLOR
THE MICHAEL TAYLOR GROUP
CONNECTING GLOBALLY | NATIONALLY | LOCALLY
RANCHO SANTA FE, CA 92067
CA DRE#01224870
(619) 813-5950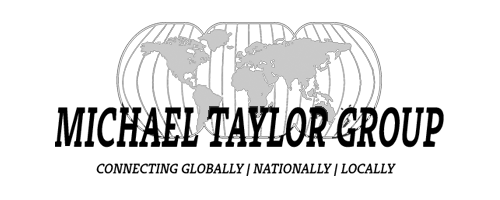 Contact The Michael Taylor Group!
We'd Love To Hear From You