The last few years have brought drastic changes to the real estate industry. As inventory and sale information has catapulted into the public domain, Real Estate Professionals have evolved from the keeper and hoarder of information to the knowledgeable interpreter of the volumes of information now available to the consumer. This paradigm shift has highlighted the importance of an agent's flexibility, their need to apply innovative ideas and their need to openly embrace new approaches and strategies to market Luxury Homes. Gone are the days where we put up a sign, install a lock box, input the listing into the MLS (multiple listing service) and sit back and wait for the offers to be delivered. No longer are our city, state and national borders a barrier to our ability to broadcast local real estate information and no longer can we predict where the purchaser of your home and the agent representing them will come from.

It has become vital to the successful sale of Luxury Homes to use the services and expertise of an EXPIERENCED REAL ESTATE PROFESSIONAL, who is affiliated with a highly respected National and Global Organization that utilizes the most effective and innovative marketing strategies and who personally embraces the use of those strategies.
In 1997 I was the first Rancho Santa Fe Agent to have an active website to market my clients Luxury Homes. I was one of the first agents to use 1-800 numbers in response marketing campaigns and I was the first local agent to utilize the cutting edge technology of text codes, allowing prospective purchasers to access a full presentation of your home through their smart phones. Our website can translate the information about your home into 83 different languages, allowing prospective buyers, through-out the world, to experience, in their native language, the features of your home. I have always embraced and welcomed change in our marketplace and have always embraced new cutting edge technologies to market my client's homes. I continue to scour the landscape looking for the most innovative and effective marketing techniques and welcome the opportunity to lead the way when these new strategies appear to be effective.
Our proven marketing approach casts a broad net locally, nationally, and globally by combining the strategic use of
PRINT ADVERTISING -
in appropriate magazines, and community newspapers, the use of
DIRECT E-MAIL MARKETING -
reaching out directly to local, national and global buyer prospects, the use of
DIGITAL MARKETING
- placing your home on hundreds of high profile real estate web-sites viewed locally, nationally, and globally
to maximize the number of prospective buyers that have the opportunity to view your property, the use of
SOCIAL MEDIA-
keeping your home in front of the growing number of prospective buyers that look to social media to obtain the information they are seeking
.
​
MICHAEL TAYLOR
THE MICHAEL TAYLOR GROUP
CONNECTING GLOBALLY | NATIONALLY | LOCALLY
RANCHO SANTA FE, CA 92067
CA DRE#01224870
(619) 813-5950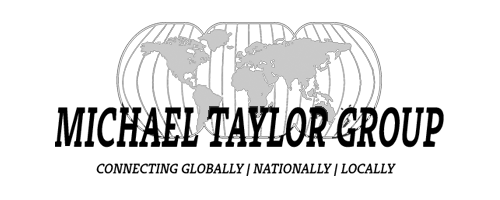 Contact The Michael Taylor Group!
We'd Love To Hear From You